Live and Archive Webcasts
The webcast will not be active until 30 minutes before the official meeting start time.
NOTE: It may take up to 1 minute for the webcast to start playing.
Webcasting and technical support is provided by The Capitol Connection.
April 22 - 23, 2014
9:00 am
Rail Safety Forum:
Transportation of Crude Oil and Ethanol

Links will appear here 30 minutes prior to start of meeting.
NEW:
Click Here
from your phone's browser for mobile access to today's NTSB meeting or Scan the code below with your mobile device: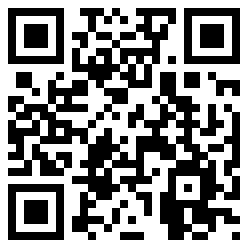 | | | |
| --- | --- | --- |
| | * If you do not see the webcast links at, or after, the listed start time of the meeting: you can force a refresh of this page by holding down CTRL and SHIFT while simultaneously clicking the Refresh button on your browser interface. | |
---

View Archives:

Webcasts are archived for a period of three months from the time of the meeting. Webcast archives are generally available by the end of the event day for Open Meetings, and by the end of the next day for Technical conferences.

If you wish to obtain a copy of NTSB meetings, please contact the NTSB Records Management Division at (202) 314-6551 or800-877-6799. You may also request this information from the NTSB web site at http://www.ntsb.gov/pubmail/pubmail.aspx or write the following: National Transportation Safety Board, Records Management Division (CIO-40), 490 L'Enfant Plaza, SW,Washington, DC 20594.

April 2014

April 8, 2014


Board Meeting:
2013 Seastreak Wall Street Ferry Accident In Lower Manhattan

Video with Audio Webcast Archive:
Flash Media or Windows Media

March 2014

March 26, 2014


Forum:
Cruise Ships: Examining Safety, Operations and Oversight
Day 2 of 2

Video with Audio Webcast Archive:
Flash Media or Windows Media

February 2014

December 2013

December 11, 2013


Investigative Hearing:
Crash of Asiana Flight 214
San Francisco, CA, 7/6/2013

Video with Audio Webcast Archive:
Flash Media or Windows Media or Mobile Versions

Korean Translation - Flash Media

Mandarin Translation - Flash Media

November 2013

September 2013

**Webcast archives remain posted for 3 months after the event. Please contact NTSB's Records Management Division for copies of webcast older than 3 months.